New club at HCHS!



All HCHS sophomores will take the PSAT on October 26. No sign-up necessary. If any junior wishes to take the PSAT for scholarship purposes, see Mrs. Roberts by Aug 31.

Parents, We have implemented a new Vaping Disciplinary Protocol in Heard County Schools. We truly care about each one of our students. It is our desire to keep all of our students safe and healthy. Please watch the video for information regarding disciplinary action regarding vaping and or possession of a vaping device on school campus.
https://www.youtube.com/watch?v=cAl7VWMqVM0

SENIORS! Interested in taking the SAT at HCHS on October 26th? Sign up in the front office! The deadline to sign up is September 1st!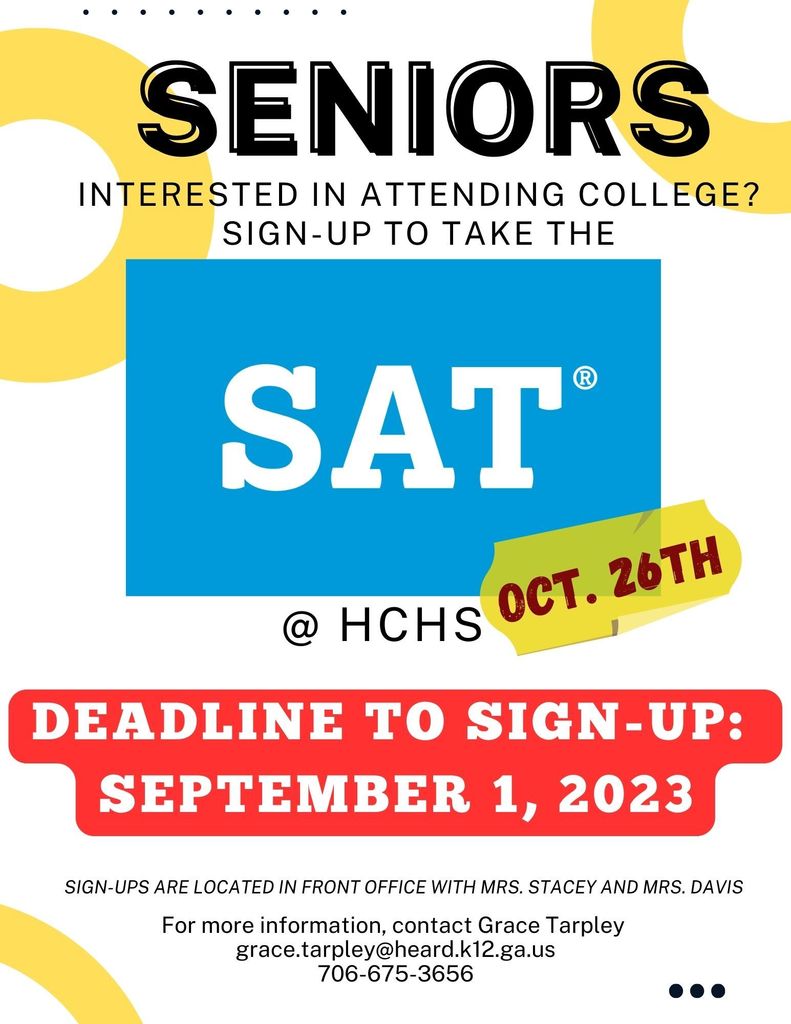 IMPORTANT ANNOUNCEMENT FOR DUAL ENROLLMENT STUDENTS: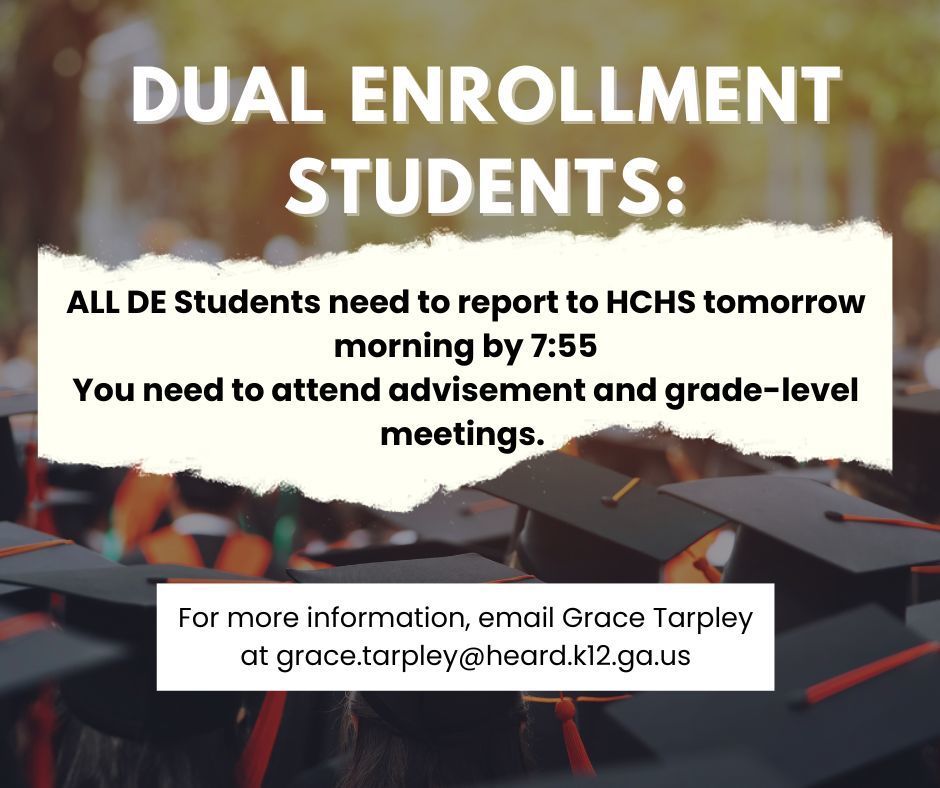 Important Information before attending Open House. When completing registration forms in the PowerSchool Parent Portal, check the "submission status." All forms need to say submitted or approved. If you have a form that says "not submitted," you need to complete and submit that form asap! Please make sure all forms are completed before coming to open house on August 1. Please contact the school if you need help.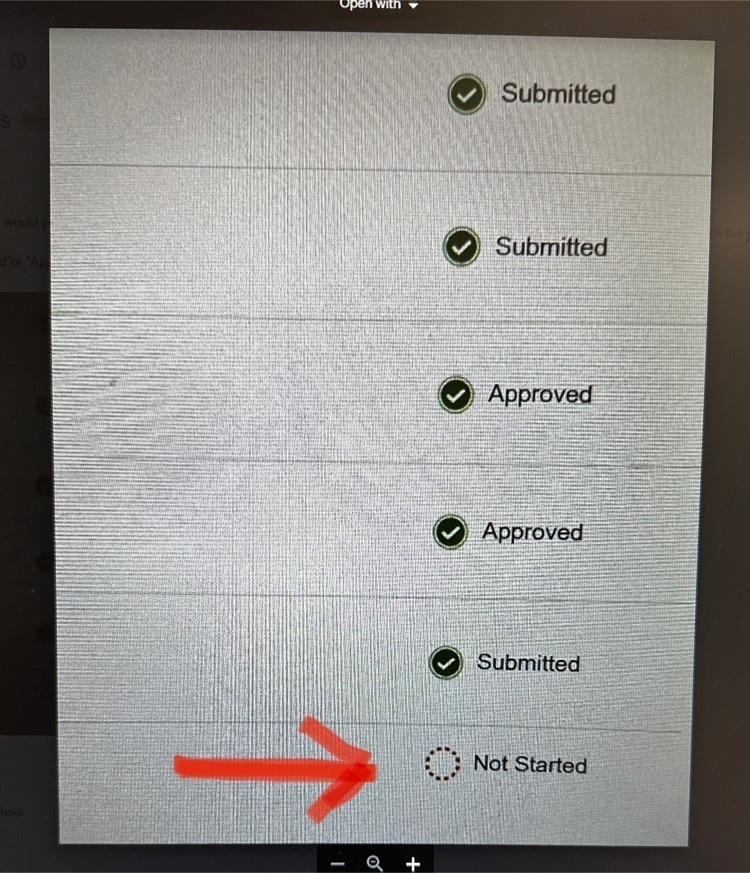 Don't forget that underclassmen (9th-11th) will be taking yearbook photos at Open House on Tuesday, August 1!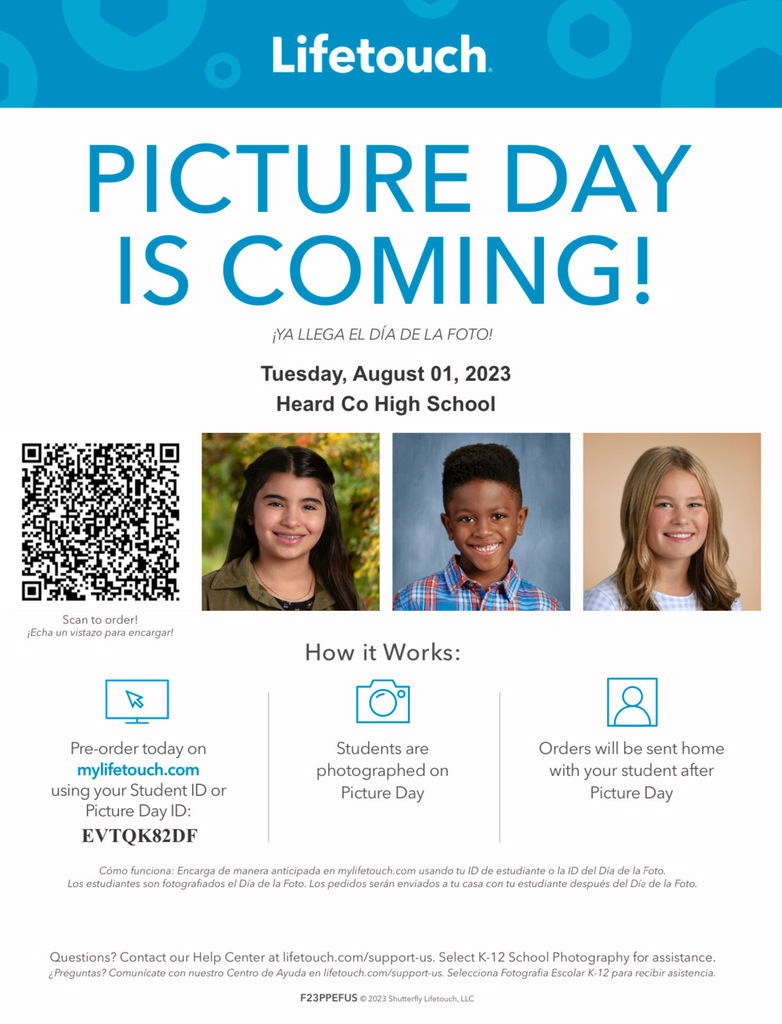 Students, parking passes go on sale next week! Please bring back the posted signed documents OR you can pick them up from the high school. Forms must be completed before you can reserve your spot.

New Student Registration for Heard County High School will be this week, July 20 and 21. Call 706-675-3656 to make your appointment. This is only for NEW students transferring to Heard High (not for students coming over from Heard Middle).

Heard County High School back to school supply list.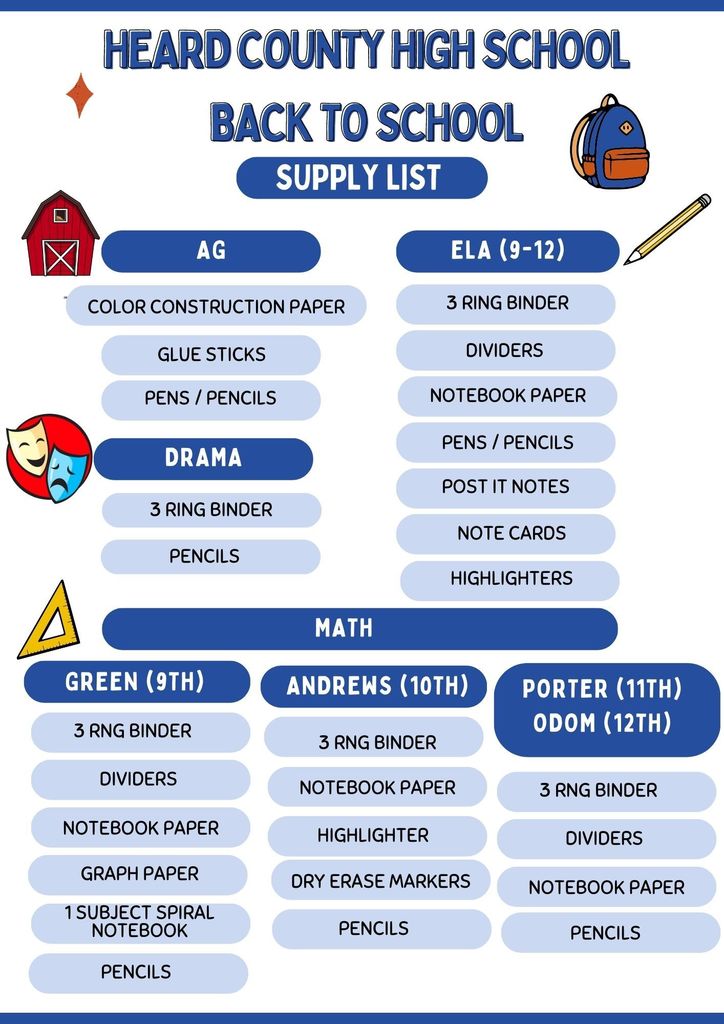 Join us at the BACK TO SCHOOL BASH!